SAMPLES? ... NO NOT REALLY
We are often requested by our customers to provide samples so they can feel and check the garments prior to purchase.
While this is understandable, we are an online retailer offering over 12500 deferent garments and it is not practical for us to stock or provide samples of every garment in our range.
We do not offer a sample service in the true sense and we do not provide free samples.
To help our customers make the best choices, all products are displayed on our site with a full garment description, colour images, size chart and a helpful "how to measure"guide, you should make use of these when choosing your garments.
Many customers purchase a small number of garments to see if they are OK, and you may be able to return them under our returns policy or send them back to us for use within your final order.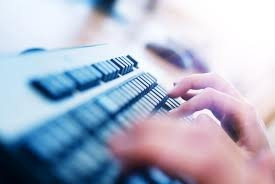 However care should be exercised if you choose to do this and the following should be noted:
! If you order multiple single garments made by different manufacturers it will be necessary to adjust the shipping and handling charges accordingly to compensate us for the freight we will incur in sourcing each garment.
! A restocking fee $15.00 will apply to each garment ordered from different manufactures, this covers our costs incurred in return freight, repackaging and restocking fees charged by the manufacturer.
! Some manufacturers have minimum order requirements, time limits for returns. Not all garments will be able to be ordered in small quantities.
! All return postage or freight costs in getting the garments back to us, will borne by the customer
! All garments must be returned in brand new condition and repackaged in their original packaging to enable us to return them to the manufacturer.
! These guidelines should be read in conjunction with our returns policy and refunds policy which are included in our terms and conditions on this website.
We are happy to assist you if you are having trouble making your selection and our helpful staff are on call to answer your questions.